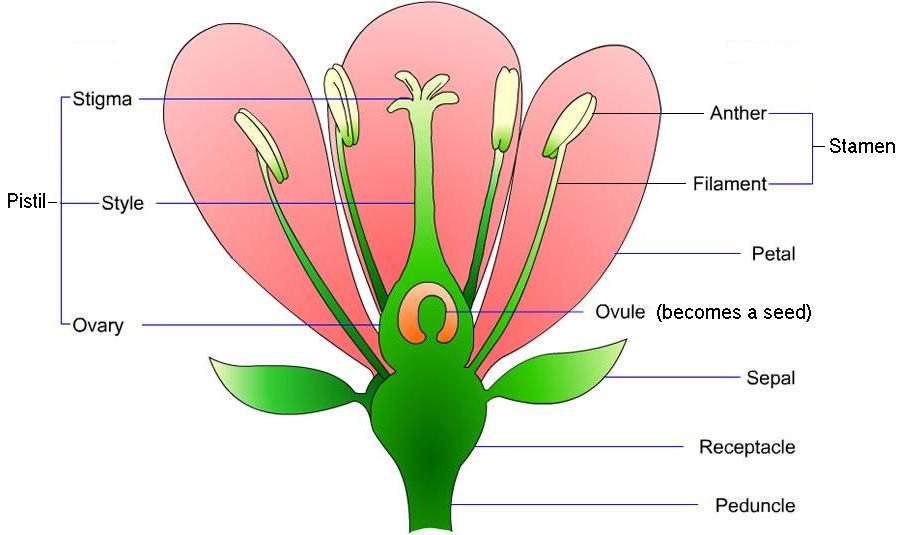 Students will have to know the plant parts and what they do.
Pollen
Ovary
Leaves
Flowers
Stems/Branches
Roots
Fruits
Students must be able to label a flower similar to the one pictured.
Students will also have to know about plant reproduction: asexual and sexual.
Some different ways plants are pollinated are by birds, insects, bats, and wind. Wind-pollination is not guaranteed so they produce large amounts of pollen grains. A wind-pollinated flower will also have small petals, large anthers, and a feathery stigma.